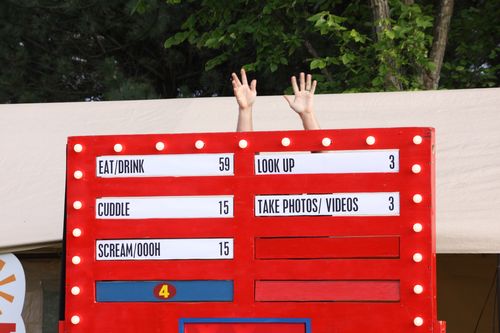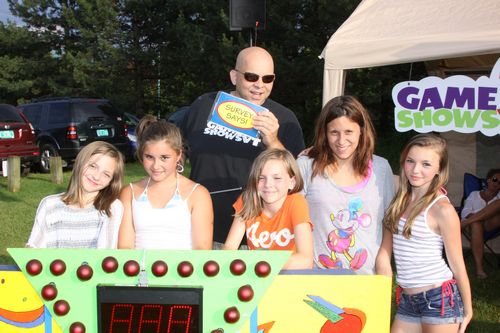 Survey Says!
Expect high energy and overflowing group enthusiasm with Survey Says!, a spoof on the classic TV game show 'Family Feud.' This concept is a good choice for incorporating many players into the game play, asking general knowledge (not trivia) survey questions. We can also include your industry specific questions, to help tie in the mission or goals of your own company by helping you to conduct an in-house survey of your own. We'll take the findings and turn them into fun questions for your game. High competition team building at its best guessing what....the Survey Says!
The Quest
The Quest is a team-building adult scavenger hunt, based in a casual setting that asks teams (balanced equally among men and women) to work together to perform small stunts or show a particular item, without leaving the room/area. This show lasts 60-90 minutes and engages every person in the group (sized 20-150) to work and laugh together.
Smorgasbord
Two teams compete, 4 players at a time, in various high-energy competitions discovering their knowledge of Hollywood and pop culture trivia. Each round is different and includes dozens of different players in the fun. Win or lose, it's a Smorgasbord of excitement for everyone.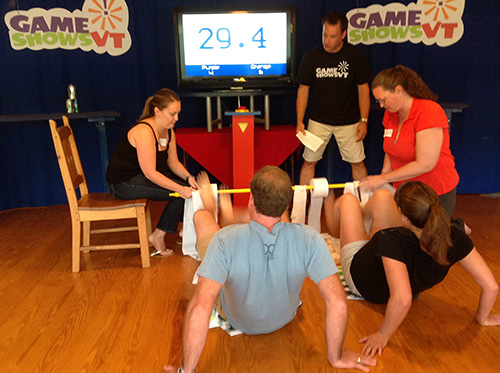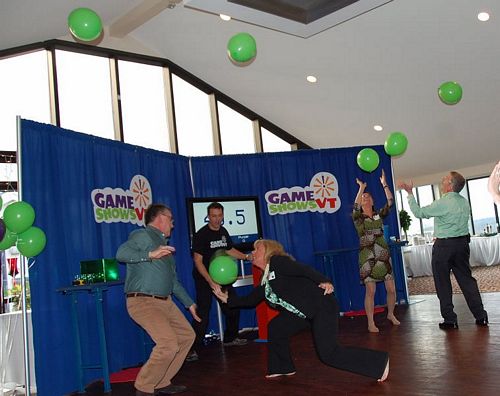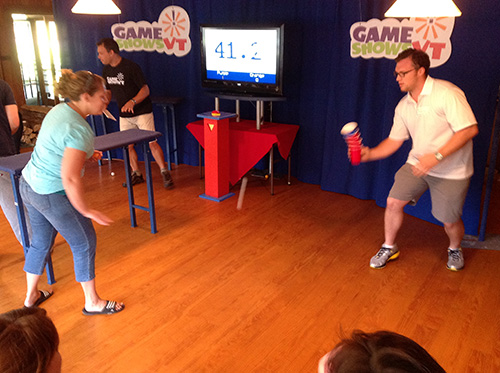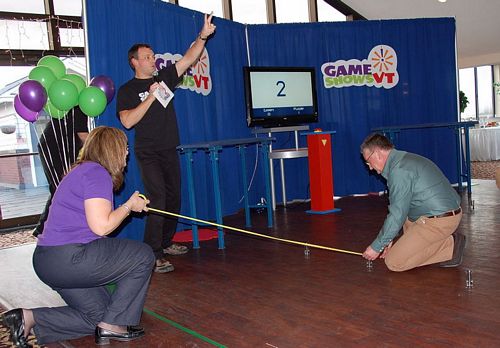 Seconds 2 Spare
Fast paced, competitive physical challenges comprise "Seconds 2 Spare", a take on the TV game show 'Minute To Win It'. Pairs of two players have only 60 seconds to spare in trying to accomplish quick tasks for their team such as inching across the floor on a towel to the other side, tossing ping pong balls into floating cups, or any quick challenge that requires cooperation and teamwork among partners. Who will earn the most points and make the biggest fools of one another playing Seconds 2 Spare?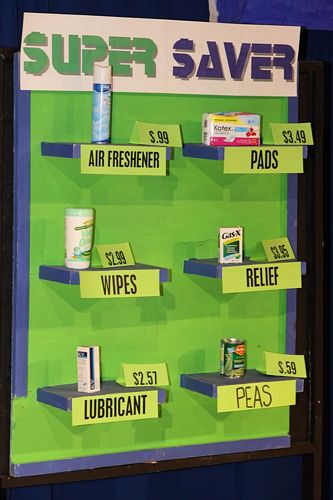 The Cost is Correct
Come on Down!....and play TV's longest running game show, The Cost is Correct. This game involves individual contestants playing pricing games to win prizes. Everyone can relate to prices because they are a part of everyone's everyday lives, but do you know the RIGHT price? Some of our pricing games may look or sound familiar to you when you're on stage playing Plinko and other fun games for fantastic prizes supplied by your company.
Quizmasters
For a fast-paced session of answers and questions utilizing general knowledge trivia or information specific to your company or organization, try a Jeopardy-style game where three contestants buzz-in to try to win points and advance. Our electronic readouts and a lockout buzzer system will make you feel like you're in Hollywood on the stage of the real show. This game is played tournament-style and incorporates several rounds of different contestants having a blast trying to advance to the next round and becoming the reigning champion!
BuzzWordz!
A fast-paced, on-your-feet word game that's fun for all ages! Players will work together in 3-teams racing against the clock to guess the correct Buzzwordz and earn points. Hear a "ding" and earn a point, hear a "BUZZ" and lose points. It's three different rounds with three different games all wrapped up in one fun, interactive game show. We can even incorporate custom clues, specific to your company. A few cups of coffee before you begin is highly recommended.
Sorry!
Our own 24' classic Sorry! game lets four teams of 4 players play at once on our life-size game board. Each team wears colored "pawn" shirts, pulls giant cards, and plays along with our emcee in an effort to be the first team home. This game requires at least 24' of flat indoor space and each game lasts about 40 minutes. Sorry! is perfect for creating a tournament and also works well with school kids and events.
Scavenger Hunt
A one-hour race around town to complete a list of tasks, snap quick pics, and find hidden clues. Each team must have a reliable car and work together to be the first to complete the entire challenge. Pics can be sent into a portal, stationed at home base. A great option for physical, on-your-feet competitive team-building. A drink or a meal is often awaiting teams at their home base.
Let's Make a Deal!
It's our version of the 1970's Monty Hall classic, Let's Make A Deal is a prize-based game that energizes the audience to help contestants make split second decisions. Should you choose the red box or curtain number two? Players can win fabulous prizes, cold hard cash or just plain...nuthin'. To add to the fun, crowds will often dress in costumes for this 90-minute, laugh-filled game of cash, prizes and zonks. ($300 minimum in cash and prizes is recommended)